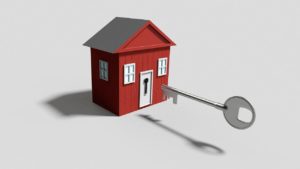 It's late November, and the holiday season is in full swing. Thanksgiving has arrived and all of the holiday favorites line the end caps at the grocery stores. Holiday music serenades the most harried of shoppers. Even our street lamps are starting to get into the holiday spirit; many of the lamp posts are already dressed in green pine with festive red bows. While many of us across the Carolinas look forward to the holidays, we also can be intimidating by the thought of relocation and home selling. Fortunately, at Flat Fee Realty, our agents have experience with selling homes in the Triangle, Wilmington, Charlotte, and Lake Norman this holiday season and all year long.  
Let Flat Fee Realty take the stress out of sell and buying homes during the holidays with three helpful "almost secret" common sense tips:  
Don't neglect holiday curb appeal: As the bright colors of summer and fall foliage fade to wintery browns, a home's exterior may be less vibrant than it is in spring and summer. Maintain curb appeal and attract buyers by keeping a neat lawn. Rake the leaves and keep bushes and grass trimmed. Additionally, there is less daylight at this time of year. For buyers looking at houses after dark, homes without sufficient exterior lighting may look less appealing. Make sure prospective buyers see sufficient outdoor lighting for that perfect view. Finally, don't overcrowd the home's exterior with too many decorations and holiday lights; use just enough to enhance the beauty of the home, especially at night.  


Keep seasonal decorations simple and unique: Outdoor holiday décor is important this time of year, and indoor decorations should be planned as well. Too many decorations can clutter featured rooms like the den and the dining room. When in doubt, check with our experienced Flat Fee Realty agent to ensure the decorations are adding to the home's appeal.


Work with an experienced Flat Fee Realty Agent: Working with our team will ensure every home is listed at a price that will attract buyers (without sacrificing the value of a seller's house). Our professionals utilize MLS and other online resources which makes it easier for buyers to find a seller's listing.
While Christmas and New Year may be intimidating times to list a home, there are several ways in which sellers can maximize the potential of their listing, especially during a time when there is less competition. Ready to list a home? Contact one of our experienced Flat Fee Realty agents to get started.
**
This post on selling and buying a home during the holiday season in the Triangle, Wilmington, Charlotte, and Lake Norman is brought to you by the team at Flat Fee Realty and is intended for informational purposes only.
The Future of Real Estate! 
Flat Fee Realty of the LKN, Raleigh and Wilmington
919 342 5230 (Main Number) 
Find and like us on Facebook! 
Contact Us 
Photo: Annalise1988, Pixabay