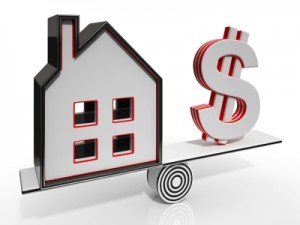 The busy spring season of buying and selling homes in Raleigh and throughout the Triangle is almost upon us. In order for Triangle home sellers to get the most value out of selling their local homes, Flat Fee Realty wants sellers to focus on the tried and true ways to improve area homes.

While each home for sale in the Triangle is a little bit different, homeowners have consistently found these strategies to be simple yet effective ways to truly improve the value of almost any Triangle home before it goes on the market.

Here are the four most important lower-cost improvements that Flat Fee Realty has seen homeowners make; they can often have a high return on investment:

New front door: First impressions are everything, and the entry way of the home, for potential buyers, is the first differentiator they see. Adding a new steel front door has topped the National Association of REALTORS Cost vs. Value report. Homeowners often recoup almost 100% of the cost of this improvement. 
Adding backup power: In the same report, installing a backup power generator brings back almost 70% of its cost, and is trending upwards in value. Here in North Carolina, this could be an excellent selling point with our bad weather often associated with ice storms and hurricanes.
New fixtures: It's an easy replacement strategy. Old fixtures (such as brass or gold) are a turnoff for many buyers. Changing them out with popular styles can appeal to Triangle home buyers. 
Adding square footage: Although this one is more optional than a requirement, any added living space without increasing a home's footprint (such as finishing a basement, creating an attic bedroom, or adding a rear deck addition) brings high average returns.
All of these improvements will appeal to the widest range of Triangle homebuyers and put more money into a seller's pocket. Another great way for Triangle homeowners and homebuyers to save money is using Flat Fee Realty. Learn more about Flat Fee Realty today and how it is the best way for Triangle homeowners to list their home. Visit our website or call us toll-free at 888-646-9488 to begin saving on selling homes in the Triangle.
**
Photo: Stuart Miles, FreeDigitalPhotos
This post on selling and buying a home in the Triangle is brought to you by the team at Flat Fee Realty and is intended for informational purposes only.
The Future of Real Estate!
Flat Fee Realty
919 342 5230