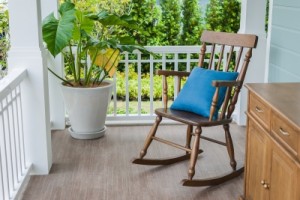 North Carolina summers are great for a lot of things: cookouts, days at the beach, and campfires are just a few of them. And although the warmer months tend to see a large uptick in real estate activity, it is a very active time for home sales. Increased inventory, higher interest rates, and lower investor demand mean that the peak season can benefit local buyers, not sellers. While selling in the summer can be tricky, there's still a lot of potential for homes priced correctly and properly marketed. The dedicated listing agents at Flat Fee Realty want to help sellers in Raleigh, Cary, and the beyond get the highest price for their homes in the least amount of time.

Check out these six important tips from Flat Fee Realty:

Let the light in: Take advantage of longer daylight hours by removing heavy draperies and leaving blinds open.

Use natural fragrances: While vanilla and cinnamon are popular cold-weather scents, summer calls for lighter, airier varieties like those from fresh cut flowers or honeysuckle vines. As an added benefit, these delicate scents won't overwhelm sensitive noses.

Keep the air moving: North Carolina summers are notorious for heat waves. Offer weary buyers a respite from the heat by keeping the AC a touch cooler than normal. If any rooms feature ceiling fans, make sure they stay on.

Create outdoor living spaces: If the home features protected outdoor areas, like a screened porch or patio with an awning, move some indoor furniture outside to highlight its livability.

Accent accordingly: Change out dark throw pillows, rugs, and decorative accents for light or bright summer hues.
The top season to sell real estate is the spring, followed by the fall. The summer months come in third, due to the many distractions like summer vacations, school breaks, and other activities. But life doesn't wait, and many sellers simply need to sell in June, July or August. For those motivated sellers, the tips above are just a few of the steps to lure summer buyers out of their hammocks and into a contract.
One thing not mentioned above? Choosing the right real estate agent! The listing agents at Flat Fee Realty provide the professional guidance necessary to close a sale in any season. Contact an agent at Flat Fee Realty today!
**
This post on selling and buying a home in the Triangle is brought to you by the team at Flat Fee Realty and is intended for informational purposes only.

Flat Fee Realty 

919 342 5230

Photo: khongkitwiriyachan, Freedigitalphotos.net