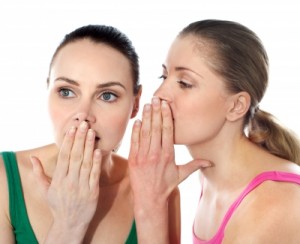 Drive around a Triangle neighborhood on almost any weekend and it's typical to see a multitude of signs advertising open houses. It is understandable, with these common events, that many home sellers believe open houses are just marketing tools provided by listing agents. However, in direct contrast, a 2014 survey by the National Association of Realtors found that less than 10% of buyers found the home they would eventually purchase through an open house.

What is their true purpose of open houses? Below, the agents at Flat Fee Realty share three of the best-kept secrets in real estate.
Open houses are new agent training grounds: In the real estate business, it is common knowledge that new agents want to build relationships with more experienced and successful agents, and they often will offer to host their open houses. It allows them to get in front of potential buyers, learn the neighborhoods, and brush up on market trends.

Open houses help build client databases: Many buyers attending open houses are just beginning their home search and may be unrepresented by a buyer's agent. With minimal effort, the hosting agent can establish a relationship and perhaps end up representing one of these buyers. If these buyers have a home of their own to sell, it's a double bonus for the agent.

Open houses are less important than ever before: The heyday of the open house was years ago, when real estate websites didn't exist and people only had access to listings from licensed real estate agents. These days, with Google and smartphones, the vast majority of buyers turn to the Internet for their initial home search, only visiting properties that have been carefully researched in advance before a visit.
Besides the hosting agents, there is one other group that benefits directly from open houses. They're affectionately known in the industry as "Lookey Loos" and they are those individuals or couples who enjoy spending a beautiful Saturday or Sunday peeking into homes that they have no intention of purchasing. It is important to note that home sellers intent on finding the perfect buyer for their property, might reconsider the open house.
Want to know how to avoid paying an agent for services you don't actually need? Our experienced agents at Flat Fee Realty routinely help home sellers in Apex, Cary, Raleigh and beyond, choose the services they need and want. Contact us today to find out whether a flat fee, limited service, or full services listing is right for your home!
**
This post on selling and buying a home in the Triangle is brought to you by the team at Flat Fee Realty and is intended for informational purposes only. The Future of Real Estate! 
Flat Fee Realty 
919 342 5230 
Photo: stockimages, Freedigitalphotos.net