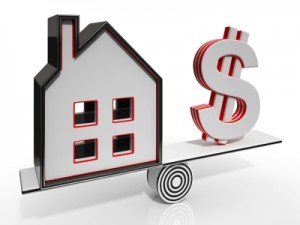 The Triangle has consistently ranked as one of the top places to live and work in the country. This is great news for anyone in the Triangle who is considering selling a home this spring. In 2016, Triangle real estate is indeed in a seller's market, and it can be very financially favorable for people in the Triangle trying to sell a home. A true benefit of a seller's market is that listings can often sell very quickly, especially when following the advice of our expert team at Flat Fee Realty. If there is an interest in selling a home in Apex, Cary, and Holly Springs and beyond, there will always be questions that need professional answers. The home selling process can be complicated, and homeowners need to do to get ready for the buyer. Spring is here.
Our team at Flat Fee Realty offers four important steps that can help Triangle home sellers sell in this exciting market:  
Do inexpensive home improvements and housework: This is often suggested by experienced realtors, and it is very true. For example, thoroughly cleaning and depersonalizing the home can make a big difference to potential buyers.  
Choose Flat Fee Realty: Some local area homes are selling quickly, but if a home is priced too high than it will not sell. At the same time, if a home is priced too low, the homeowner might not receive full possible value from the investment. A very good strategy is to get good information on pricing through the MLS, which can be accessed through Flat Fee Realty's innovative product.
Know the market, the neighborhood, and the typical sale: In business, companies have to figure out who will buy their product and then they market to those potential customers. The Triangle real estate market is no different. A big step in selling a Triangle house quickly is figuring out the demographics of the likely buyer. Will it be a family, a newlywed or retiree? Knowing these answers can help Flat Fee Realty to sell the home quickly and for the best price.
Get the house on the market: The best way to sell is through the multiple listing service, also known as the MLS. This tool is used by almost every realtor and through Flat Fee Realty any listing will be uploaded to all of the popular listing websites, enabling maximum coverage.
Looking to sell a Triangle area home? Contact the Flat Fee Realty experts for more information about the Triangle home market and how we can help sell a Triangle home. Call us at Flat Fee Realty today at 888-649-9488 or visit our website for more information about home selling and buying in the Triangle.
**
This post on selling and buying a home in the Triangle is brought to you by the team at professional Flat Fee Realty and is intended for informational purposes only.
The Future of Real Estate!
Flat Fee Realty
919 342 5230
Terry@FlatFeeNC.com

Photo: Stuart Miles, freedigitalphotos.net