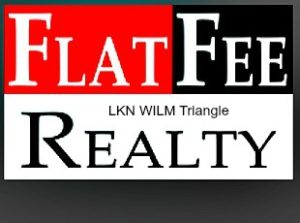 Buying a new home is very exciting, especially in the Triangle, Lake Norman, and Wilmington. The North Carolina real estate market is growing and improving every day, creating a high percentage of happy homeowners. While this is an exciting time, saying "yes" to the house is a big decision. 
Flat Fee Realty knows that there is a proven process to finding the perfect home and that is how we help homebuyers across North Carolina.
Four facts from the Flat Fee Realty Playbook that are a must read before saying yes to the house:
Layout and design: Homes are unique. The potential homeowner has to decide on the style of home, whether it be a traditional single-family home, a townhouse or even a condo. Each home has a different style and everything should complement the owner's wants and needs.
Cost: Buying a home is one of lifetime's biggest financial decisions. It is vital to make sure that all monies are in order to buy a home; finances are essential to determine what the potential buyer can afford. Remember to include the expenses for furniture and any home improvements.
Neighborhood: The location of the home and choosing the right neighborhood are very important. The ideal location of the home depends on the owner's specific needs (job, shopping, activities, schooling) It is good to have an idea of the ideal location and neighborhood to avoid any future regrets.
Flat Fee Realty NC: Every neighborhood and home has a unique quality.  Our team of agents are well-informed about the popular area and neighborhoods and know what homes are priced right and a great fit to the regions we serve. Our professionals are guides to potential homeowners and we can ease the stress of finding the perfect home.
Autumn is a great time to buy a home! If it feels like it is the right time to move, give us a call. Flat Rate Realty NC is the perfect guide for today's market.
We are the future of real estate.
Contact the team at Flat Fee Realty today for more information.
***
This post on selling and buying a home in North Carolina is brought to you by the team at Flat Fee Realty LLC and is intended for informational purposes only.
Look for our new locations in Wilmington and Lake Norman/ Charlotte.
Find us on Instagram!
The Future of Real Estate!
Flat Fee Realty
Triangle: 919 342 5230 
Lake Norman/ Charlotte: 704 659 3560
Wilmington: 910 225 7721