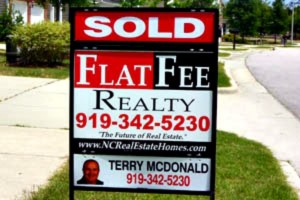 As rental prices for homes and apartments in North Carolina continue to increase, many people in the Triangle are opting to buy their first home. For new buyers, the costs associated with purchasing a home may seem financially surprising; after all it is a big commitment. Our team at Flat Fee Realty will provide the expert assistance needed, and share all the costs and considerations to make new home ownership a wonderful and exciting experience.
Our real estate professionals at Flat Fee Realty know that first-time homebuyers in Raleigh, Cary, Apex, and the Triangle will need help with creating a successful game plan.
From the experts at Flat Fee Realty, follow these important money tips when preparing to purchase a home in the Triangle market.
Consider every expense: The initial costs when purchasing a home are sure to surprise the new buyer. Down payments, inspections, appraisal fees, and closing costs are expected as part of every purchase. The bigger picture includes loan interest, property taxes, maintenance, renovations, as well as homeowner's and mortgage insurance. It can add up. Be prepared to budget accordingly to ensure financial success.
Shop for a local mortgage professional: Be diligent during this process. Mortgage lenders will often have competitive rates, so take time when researching all the options. This decision can greatly impact homeowners and budgets. For example, a $200,000 30-year mortgage at 5% will cost $386,511.57 overall, while the same value for a 15-year mortgage will cost $284,685.71.
Bundle home and auto insurance: Many insurance agencies offer discounts for home and auto packages. Shopping around and getting multiple quotes is worth the time and it will save money.
Study the Triangle market: Researching housing market trends in the Triangle area will equip home buyers with average rates for listings and selling prices. This knowledge will also empower buyers to successfully negotiate with sellers and agents if a listing price appears steep in the current market.
Flat Fee Realty understands all of the financial implications associated with buying and selling a home in the Triangle market. Let our friendly and knowledgeable real estate agents make the process less stressful and more rewarding – give us a call today to get started!
**
This post on selling and buying a home in the Triangle is brought to you by the team at Flat Fee Realty and is intended for informational purposes only.
The Future of Real Estate!
Flat Fee Realty
919 342 5230