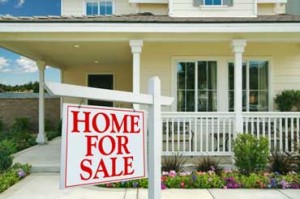 The average Triangle homeowner who is considering selling a home without help probably isn't dreaming of becoming the next top real estate agent. People soon realize that it is very challenging to guide a parade of strangers through their home, giving up entire weekends to host open houses, or conducting heated and stressful negotiations with buyers, agents, or the ever present attorney. People marketing their homes as For Sale by Owner (FSBO) are looking for one thing: to save money for their next home.

The simple fact is that selling a home by owner probably won't save much money.
Flat Fee Realty explains why with three important reasons:
Most sellers don't know how commissions actually work: Usually, the commission charged by the listing agent (and typically paid by the seller from their proceeds) pays two agents. A portion of it is paid to the buyer's agent, since most of the time (but not always), buyer's agents work at no charge to their buyers. The commission split is typical for services rendered. This is a major area where FSBO's will start to see their potential savings erode. Savings can be cut in half by simply offering a standard 2.5-3% commission to buyer's agents.

Agents don't work for free: Real estate agents are supposed to put the best interests of their clients first. This means that if an agent finds a home that is a fit for their clients, the amount of commission, or lack thereof, should not be a major ingredient. Unfortunately in practice, it doesn't always work this way. Simply put, a seller who does not offer a commission to the buyer's agent may just not get the home shown as often.

Look out for falling purchase prices: Lack of a seller-paid commission up front means that the commission becomes part of the ensuing negotiations, creating a potential headache (and maybe extra expense) for the buyer's agent and their clients. Often, this translates to lower offers and ultimately a lower purchase price, because buyer's will use the fact that they may now have to pay commission to their agent as a negotiation point to lower the purchase price of the house.

FSBO sounds like a great strategy in theory. Instead of using a real estate agent, sellers think they can save thousands of dollars. Unfortunately, this idea doesn't go as planned for the vast majority of sellers, especially when potential buyers are represented by knowledgeable experienced agents.
Before deciding to sell by owner, it makes sense to sit down with an agent from Flat Fee Realty and discuss current market data and what to do next.
Want to level the playing field? Whether you're considering selling on your own or just want to find out what your options are, give the agents at Flat Fee Realty a call today!

All of us wish the Happiest Holiday Season ever for everyone and a Prosperous New Year!
**
This post on selling and buying a home in the Triangle is brought to you by the team at Flat Fee Realty and is intended for informational purposes only. 

Flat Fee Realty 

919 342 5230