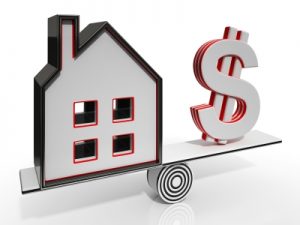 Listing a home "as-is" in the Triangle real estate market is a move that definitely benefits the home seller. For buyers, this type of home means a lot of research is required in order to ensure that purchasing this particular property is a good investment. Enlisting the help of a Flat Fee Realty professional will make the opportunity easier to navigate, and we will assist with just the right questions to support a wise real estate decision.
The real estate experts at Flat Fee Realty advise Triangle home buyers to ask these three important questions when considering purchasing a home listed in "as-is" condition:
Who is the seller? This may seem redundant, but knowing who the seller is in the case of an "as-is" property is important. If the property was foreclosed on and a financial institution took over the resell, the bank might be unaware of the overall condition of the home, which may need repairs. If the current owner is selling, they may be unwilling or unable to make necessary repairs, so the negotiation process will be more challenging for both the buyer and the Flat Fee Realty agent.
What repairs are needed? Buyers are urged to use the due diligence period to their advantage. The listed "as-is" price may be intriguing, yet it's crucial for buyers to be aware of any damage or problems that the property possesses so they can factor in the cost for repairs. Home inspections may cost some money upfront, but in the end the buyer benefits from knowing the property's condition.
Will the seller negotiate? If inspections show that substantial work is required to make the home move-in ready, buyers should know their options for potential negotiation. The seller may indeed be incapable of making the repairs, so buyers will have to determine whether the investment is a good decision. However, if there's room for negotiation, Flat Fee Realty in Morrisville will be able to provide guidance during the process.
Homes listed in "as-is" condition may seem like a risky investment, but armed with the right knowledge and resources, such as an agent from Flat Fee Realty, buyers will have the tools necessary to make sound decisions. Contact us today to obtain excellent counsel in the Triangle real estate market!
**
This post on selling and buying a home in the Triangle is brought to you by the team at Flat Fee Realty and is intended for informational purposes only. Seek the guidance of an agent before purchasing a home.
The Future of Real Estate!
Flat Fee Realty Morrisvillle, NC
919 342 5230
Photo: Stuart Miles, FreedigitalPhotos