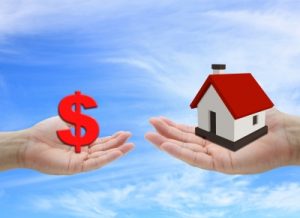 Triangle home buyers and home sellers may find the home appraisal process somewhat confusing.  Many individuals considering a change believe a real estate appraisal determines the "real value" of the home for sale.  However, appraisals actually help determine the amount a Triangle mortgage moneylender will lend on a local home purchase. An appraisal too low can limit the credit extended; an appraisal too high can leave the appraiser vulnerable to issues that could hamper a purchase.   
Our professional team at Flat Fee Realty understands that the appraisal process is crucial and important information.  In fact, most everything involved in the process of home buying and selling depends on the all – important appraisal.
Flat Fee Realty offers five crucial factors that could make or break a home appraisal:
Assessments: There are different values for a home. The value of a house is done by a local government for tax purposes. It serves as "additional evidence" for the appraiser.
Triangle location: An appraisal may include a comparative market analysis (CMA); which looks at similar type homes, considering variables such schools, traffic patterns and other surrounding factors such as privacy and view.
Triangle real estate markets: Important factors to consider include supply and demand, and the economy of the local and national home markets. Sometimes a low appraisal is more about the challenges of a local market than the house in question.
Physical demographics: This information includes age of the structure, the square footage, the amount of bedrooms and bathrooms, the age of the roof, siding and driveway. The appraisal will also reflect the age of the HVAC system, the quality of the initial construction and the value of fixtures, such as floor coverings, and plumbing. In storm-prone areas, drainage may also be important.
Purpose of the appraisal is important. Flat Fee Realty and the seller determine the price of the home based in part from the appraisal. A Triangle buyer may need to compare home value in different neighborhoods and price ranges. Lending institutions often want an independent appraisal as well.
An experienced Flat Fee Realty agent is knowledgeable when it comes to assessing low appraisals; there are also other complex issues involved in the buying and selling of local Triangle area real estate. We provide assistance in navigating the often confusing buying or selling process. Flat Fee Realty is here to help. Give us a call with your questions today!
Have a great and joyous Holiday Season!
**
This post on selling and buying a home in the Triangle is brought to you by the team at Flat Fee Realty and is intended for informational purposes only.
The Future of Real Estate!
Flat Fee Realty
919 342 5230
Photo: stuart miles, freedigitalphotos