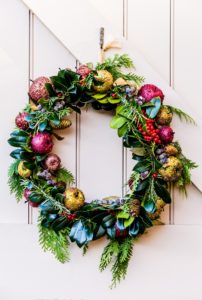 Always have a game plan before putting your North Carolina home on the market; Flat Fee Realty offers five suggestions that will help boost curb appeal and possibly increase the selling price as we head through the Holiday Season.
Working with an experienced Flat Fee Realty agent in Lake Norman, Raleigh, the Triangle and Wilmington is a great way to get input on what improvements can be made. From suggestions about lawn care to how to stage furniture, our team is adept at preparing a home to sell.
5 home improvements to consider before listing your home for sale are:
Spruce up the landscape: Curb appeal with be the first attraction to catch a buyer's eye. Make sure the mailbox is visible and not overgrown, replace faded or missing house numbers. Clean the yard of fall debris and add some color to the entrance way for great first impressions.
Replace or clean carpets: Unless the carpets are already new, they are likely holding lots of dirt and odor. A thorough clean or a fresh carpet throughout the house will revamp the entire space and impress potential buyers.
Small or partial renovations: Instead of investing in complete overhauls, consider taking on smaller projects such as replacing appliances in the kitchen or updating countertops in the bathrooms.
Fresh coat of paint: Many homes are bound to see scruffs and paint chips on the walls, so fresh layers of paint will do wonders to brighten up a space. Also, consider painting neutral colors (builder beige for example) over all existing walls to further appeal to buyers.
Update lights and plumbing fixtures: New faucets and sinks will dramatically change the feel of a space, so consider that for a simple project. Updating light fixtures is also a less intensive way to increase home value and buyer appeal.
For more insight regarding home improvements to increase home value, contact our agents at Flat Fee Realty today. We're happy to help during each step of the listing, selling, and buying processes!
***
This post on selling and buying a home in North Carolina is brought to you by the team at Flat Fee Realty LLC and is intended for informational purposes only.
Look for our new locations in Wilmington and Lake Norman/ Charlotte
Find us on Instagram!
The Future of Real Estate!
Flat Fee Realty
Triangle: 919 342 5230 
Lake Norman/ Charlotte: 704 659 3560
Wilmington: 910 225 7721
Photo: Tim Hill, Pixabay