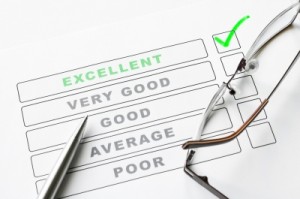 All real estate agents have some traits in common. Of course, every one of them can show homes, negotiate contracts, and attend closings. They all have access to the MLS and can get buyers to look at their listings. However, there's a world of difference between a great agent and an average one.  The great agents are advocate for their clients.
The experienced agents at Flat Fee Realty want Triangle buyers and sellers to choose carefully. Below, we share three important skills that make a great agent:
The great will tell the inconvenient truths: Many agents tell their clients only what they want to hear, because they don't want to risk losing a sale (or their commission). Unfortunately, glossing over problems doesn't make them go away. Roadblocks in the selling process are very common, from negotiation faux pas to appraisal issues. A great agent will give you the straight news, and lay out no-nonsense options for moving forward. 
The great will make the process easy and simple: To the outsider, buying and selling real estate looks easy. The fact is, many challenges occur behind the scenes, with buyers and sellers often unaware of any issues. This is what the experienced agent will do for clients. Excellent agents are proactive. This foresight is what allows the agent to pave the way for a smooth transaction for their clients. 
The great will work hard, taking the time to do everything right for the client: By law, real estate agents are supposed to put client needs first. In practice, this doesn't always happen (even if it's unintentional). A great real estate agent should be able to fully explain their pricing and marketing strategy, taking into account the seller's priorities (for example, selling quickly versus waiting for a higher offer). A great agent is interested in your ideal outcome, and if you are willing to wait for a better offer, they should be too. 
Every home is different, and so is every real estate agent! The only way to find an agent to fit a buyer's or seller's needs, preferences, and personality is to meet several and compare. Properly vetting and choosing a great real estate agent will go a long way to making any transaction seem as seamless as possible.
To find out how an agent from Flat Fee Realty can be your best advocate in the buying or selling process, contact us today!
**
This post on selling and buying a home in the Triangle is brought to you by the team at Flat Fee Realty and is intended for informational purposes only.
Flat Fee Realty 
919 342 5230 
Photo: tiramisustudio, Freedigitalphotos.net