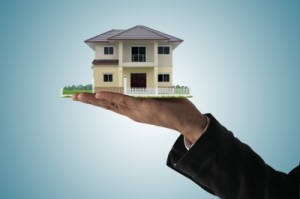 All home sellers across Raleigh and the Triangle want to receive top dollar for their homes and sell them as quickly as possible. Only a small percentage of home owners decide to take the adventurous route and attempt to sell a house themselves. Is For Sale by Owner (FSBO) a good idea?
Here are four important facts that Flat Fee Realty believes Triangle home sellers should consider before taking the plunge and putting up that sign:
FSBO listings are a significant source of sales leads for agents: Home owners should expect to be contacted regularly with sales pitches. Many agents will provide FSBO's with free market analyses and sales comps in the hopes that if or when selling by owner becomes tiresome, the seller will be calling them. In the meantime, take advantage of all the free tools and figure out which agents are honest and forthright, and who will work for you.

Selling as a FSBO is not free: Most FSBO's decide to sell using this method to avoid paying a huge commission that can run up to seven percent of the home's sale price. While that's definitely an incentive to consider, selling as a FSBO isn't completely cost-free. Homeowners must pay out of pocket for promotional signage, advertising, flyers, newspaper ads, websites, rack cards, and more. Many FSBO's opt to offer an incentive or commission as well (usually around 2.5%) to the buyer's agents to ensure their home gets shown.

Listing a home is almost a second job: It's a big mistake to think that once a "for sale" sign is planted in the front yard, it's time to sit back and wait for buyers to come knocking on the door. Selling a home requires a significant marketing push, receiving calls at odd hours, answering inquiries, making appointments, showing the home during the day or early evening, and hosting open houses every weekend.

The devil is in the details: Chances are that an agent will represent the prospective buyer. Experienced or not, it's likely that the agent will be aware and ready to negotiate around subtle but key aspects of the sales contract. Consulting with a real estate attorney can keep FSBO's competitive; but again, expect to pay high legal fees for the service.
Owners will often forego the expertise of a traditional real estate agent in hopes of saving money. There's nothing wrong with that if a seller is willing to put in the time, effort, patience, and consistency to be successful.
Consider the above information we have presented as a public service and know that Flat Fee Realty truly is the best answer for a cost effective and smooth sale. Consider the enormous advantages of our marketing package.
Give us a call today to find out how Flat Fee Realty can partner with home owners who believe in value for both the move and the successful sale in the Triangle.
**

This post on selling a home in the Triangle is brought to you by the team at Flat Fee Realty and is intended as a service for informational purposes only.

The Future of Real Estate!

Flat Fee Realty

919 342 5230
Terry@FlatFeeNC.com

Photo: Scott Chan, freedigitalphotos.net