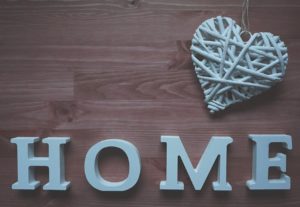 Happy Halloween, everyone! It is a great season of fun as we head to the holidays. For many Triangle, Lake Norman, Charlotte, and Wilmington home buyers, shopping for a new home and location can be very challenging. Fall is the perfect time for making a change, and there are many homes on the market in the regions of North Carolina we serve! It is important, especially for first time home buyers to separate wants and needs. Unfortunately, there is no "perfect" home; yet there are so many places to live that improve lifestyle and opportunity! Some home seekers have an unrealistic list of must-have features and this causes them to miss out on a great upgrade for an ideal home. Our expert agents at Flat Fee Realty want to help home buyers across North Carolina find the best available home this time of year. We will help every prospective buyer know the variables of what is important when looking for a home.   
Our Flat Fee Realty experts offer three important issues home buyers should deemphasize when looking for a new home:  
The home's decor: It truly does not make sense to disregard a home due to interior paint color and fixtures. An original homeowner's taste in design is a simple fix and it should not affect the house's suitability. A baby's room could become a home office. Do not focus on changeable items and temporary situations. 
Home warranty: In the competitive North Carolina real estate market, some sellers will offer incentives. While a new home warranty does offer benefits and provides basic peace of mind, be careful to be over-influenced. A warranty only covers specific systems in the home and provides for discounted repairs; do not confuse it with insurance. 
Interior space: Many buyers want a specific amount of square footage, but flexibility will allow suitability. An open floor plan can make a smaller home feel larger, and townhomes offer advantages as well.
Open houses can be a lot of fun for buyers, but there is a lot to think about. The one strategy home buyers in the Triangle, Lake Norman, Charlotte, and Wilmington can apply is to keep things simple.  Focus on the basics of what is important. Keeping non-negotiable needs the top priority and assess the possibilities of everything else. This advice is central to a low-stress home buying experience.
Our team can help. And our buying and selling agents at Flat Fee Realty are here across North Carolina to begin the process!  
Contact an agent at Flat Fee Realty today!
**
Happy Halloween! This post on selling and buying a home in the regions of the Triangle, Raleigh, Lake Norman, Charlotte, and Wilmington is brought to you by the team at Flat Fee Realty and is intended for informational purposes only.  
 Flat Fee Realty 
919 342 5230 (Raleigh and the Triangle)
910 225 7721 (Wilmington, Carolina Beach)
704 659 3560 (Lake Norman, Charlotte)

Photo: Pixabay