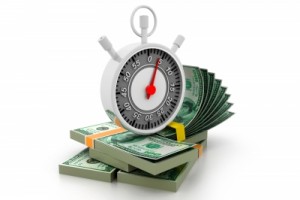 Whether buying or selling (or both), the hectic days leading up to closing are fraught with anticipation, excitement, and often a good dose of apprehension. There are so many moving parts to a real estate closing, and so much money on the line, that it is not uncommon for a variety of problems to arise at the last minute. Unresolved issues, whether small or significant, can delay closings by hours, days, or even weeks.
Our experienced real estate agents at Flat Fee Realty here in the Triangle share four very common reasons why closings are delayed, and most importantly, we share how to avoid them:
It's all in the details: There's a mound of paperwork involved in an average real estate transaction. With pages and pages of documents, there's bound to be an error somewhere. A misspelled name, transposed number, or incorrect address can necessitate a rewrite, delaying the closing until everything is in the right order again. It is a good idea to double check all the documents as far in advance as possible. Don't be afraid to question anything that seems incorrect, confusing or odd.

Insufficient funds: Having the funds in advance for a down payment is essential. Issues involving a wire transfer, a bank holiday delay, a technical glitch, or someone not getting the funds together and placing the money where it needs to be, closing can be delayed or rescheduled. . Remember, personal checks aren't accepted, so make sure to use a certified or cashier's check, or an electronic transfer.

Last minute lender requests: Documentation is critical. Loan and mortgage lenders will ask for additional information up to the last minute. Rental agreements, bank statements, cancelled checks, and insurance documents are all important documentation. Try calling the loan officer the day before closing, to see if there are any problems or if there is the need for additional information.

Unsatisfactory walk-throughs: On the day before closing, a buyer typically views their (almost) new home one more time to ensure everything's in satisfactory condition. Sometimes unfortunate discoveries are made: bags of trash left behind, missing fixtures, damaged walls, and items removed without permission which can create last minute issues. In these cases, the buyer's agent should address any issues with the seller's agent immediately. It is important not to wait until closing. If it's too late for the fixes, repairs or changes, a seller credit towards closing fees could be negotiated making closing possible.
While there are many reasons a closing can be delayed, most of the solutions have one thing in common: waiting until the last moment. Remember, the more that can be done in advance, the better.
With everyone's cooperation, it is possible to have a quick and smooth real estate transaction!
Whether looking to buy or sell a home in the Triangle, let our experienced agents at Flat Fee Realty be there to make everything right.
Contact us today!
**
This post on selling and buying a home in the Triangle is brought to you by the team at Flat Fee Realty and is intended for informational purposes onlThe Future of Real Estate! 
Flat Fee Realty 
919 342 5230 
Photo: Hywards, Freedigitalphotos.net