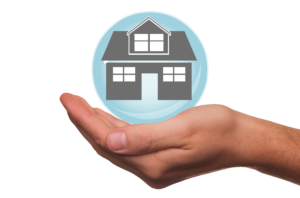 2017 is gearing up to be a great year for real estate in the Triangle region! Home buyers and sellers alike will have many opportunities if they live in the Raleigh area markets. Of course, there are a few important items to consider before buying a home, and a very important one is the mortgage and private mortgage insurance (PMI).  
This insurance is applied to mortgage loans that protect the lender in case of a borrower default. In most cases, buyers must have this insurance. However, our real estate experts at Flat Fee Realty want to empower new buyers by making sure they are aware and informed about how this works.
Flat Fee Realty offers three important questions to ask when applying for a mortgage:  
Why is it required? Buyers with less than 20% equity are required to opt-in for mortgage insurance. The good news is that these premium rates are usually affordable, in the 0.5%-1% range of the total loan being borrowed. Lenders will want this applied to ensure they're protected in the event that the buyer defaults on the loan.
Is it necessary for every loan? In this kind of equity situation, the answer is yes. Conventional loans through banks will have arrangements for the insurance to be set up through a private company where rates may vary based on credit score or loan amount. Federal Housing Administration (FHA) loans have the insurance paid directly to them, generally with the same rate applied no matter the credit score, including an upfront payment factored into closing costs and then monthly payments thereafter.
Will the insurance ever go away? It is possible. Removing private mortgage insurance (PMI) requires being up-to-date with monthly payments as well as reaching the date when the principal balance of the mortgage falls below 80% of the original home value. After that, the Homeowners Protection Act gives buyers the right to request a PMI cancellation.
If the real estate and housing market is confusing, don't feel pressured to look for a home and related products without expert help.  Our knowledgeable agents with Flat Fee Realty will help everyone navigate the real estate market in 2017. Contact us today to meet our remarkable team!
**
This post on selling and buying a home in the Triangle is brought to you by the team at Flat Fee Realty and is intended for informational purposes only.
The Future of Real Estate!
919 342 5230
Contact Us
Terry@FlatFeeNC.com
Photo: Tumisu, pixabay