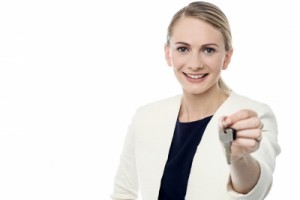 There are a few professions that have historically served as inspiration for an array of humor.  Automotive salespeople, attorneys, and yes, real estate agents. All have all had their turn in the humor department. Seriously, many people have heard both good and bad stories about working with real estate agents; just what is true and what is not? The professional real agents at Flat Fee Realty want home buyers and sellers in Cary and the Triangle to remember the following about real estate agents.

Flat Fee Realty shares four common myths about real estate, along with the straight truth:
Realtors and real estate agents are the same thing: Although the terms are sometimes used interchangeably, not all real estate agents are realtors. Earning a license in North Carolina makes someone an agent. A Realtor is an agent who is also a member of the National Association of Realtors. Realtors must adhere to an additional set of high standards and ethics beyond the legal requirements of North Carolina.

The higher a home's selling price, the more money an agent makes: This is technically true, but it's a misunderstanding. The home would have to sell for tens of thousands of dollars more to make any material difference in an agent's commission. Consider that an increase of $10,000 would only net most agents an extra $150. Honest realtors and agents simply are not going to risk reputations over a few hundred bucks (or any amount, for that matter).

Agents recommend certain professionals because they get a kickback: If agents recommend a home inspector, a closing attorney, or other professional to a client, it's almost always because they have worked with these individuals (often for years) and can vouch for their service excellence. It is important to note that it is unethical for agents to get any kind of incentive or favor from a vendor; it's also illegal according to the Real Estate Settlement Procedures ACT (RESPA).

Agents must show homes to anyone who calls: A buyer's agent isn't obligated to show homes to clients unless there is a signed representation agreement in place. Typically, the agent would also require a pre-approval or pre-qualification letter. These documents show that buyers are serious and have the funds to complete a home purchase, ensuring the agent isn't wasting his or her time.
It's understandable why prospective home buyers and sellers would believe these common misconceptions. After all, buying or selling a home here in the Triangle is a complex financial and often emotional transaction fraught with worry and anxiety. However, that is exactly the reason it is essential for buyers and sellers to work with the right real estate agent.
Need help separating fact from fiction regarding the home buying or selling process? Give Flat Fee Realty a call today and let our realtors and agents earn your trust!

**

This post on selling and buying a home in the Triangle is brought to you by the team at Flat Fee Realty and is intended for informational purposes only. 

Flat Fee Realty

919 342 5230
Photo: Stockimages, freedigitalphotos.net