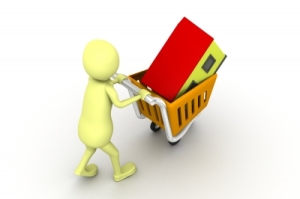 When a Triangle homeowner chooses to sell a home without the assistance of a real estate agent, they are usually looking to save money on an agent's commission. However, independent sellers also understand that savings can sometimes be a challenge for the significant time and effort that must be spent to market and sell the home. One of the many necessary tasks is showing the home to interested buyers and their agents.
To make the most of each and every showing, independent sellers in North Carolina should follow these five tips from Flat Fee Realty:

Set the stage: When it comes to making an excellent first impression on buyers, nothing beats a well-staged home. Make sure the entire home is clean and in good repair, but don't stop there. Consider taking an uninvolved person (like a neighbor) through the home to get a different perspective. For more staging advice, read our blog post on the topic here.

Give prospective buyers space: Resist the urge to tag along, rattling off a list of the home's features. A home will sell itself without any persuasion by the owner, and heavy selling is a turnoff to buyers. Stay at a respectable distance and be available for questions, but otherwise let buyers lead the way.

Point out "hidden" features: While there's no need to state the obvious ("this is the kitchen…"), feel free to draw attention to upgrades that aren't readily visible. For example, maybe the air conditioning system was recently replaced, or the master bath has thermal floors.

Ask for feedback: Sellers can learn from every showing. However, buyers can be reluctant to give feedback (especially if it's negative) directly to a seller. To encourage buyers to linger, consider leaving a stack of preprinted questionnaires or a guestbook in the kitchen next to a bowl of candy or snacks.

Reconsider open houses: Open houses can add to a home's exposure, but there's little hard data suggesting that they regularly lead to sales. Agents typically hold open houses because clients expect them to, and to bring themselves more business (by offering their services to unrepresented buyers and sellers who attend). So, if you don't have the time or inclination to host an open house, don't stress about it.

Selling a home independently requires a seller to wear many hats. Sellers become a sales, marketing, and customer service team. If it sounds overwhelming, well, sometimes selling a home is just that. For homeowners who want to sell by owner, or those looking for a full service partner, Flat Fee Realty can do what it takes to get a home sold. Give us a call!

**

This post on selling and buying a home in the Triangle is brought to you by the team at Flat Fee Realty and is intended for informational purposes only.

The Future of Real Estate!

Flat Fee Realty

919 342 5230
Photo: Renjith Krishnan, Freedigitalphotos.net