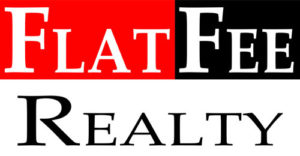 There are a number of housing trends in the Triangle, Lake Norman and Wilmington markets to track in 2017. One major factor is the mortgage rate, which will continue to have an impact on the housing market overall across the entire state.
Luckily, our homeowners and buyers in our three markets have a dedicated team of professionals working hard to stay on top of mortgage rates and more. Our experienced agents at Flat Fee Realty are transparent about the potential impacts the rising mortgage rates will have, and we're dedicated to ensuring that home buyers and sellers are knowledgeable of the market shifts.
Flat Fee Realty offers three important impacts that rising mortgage rates will have on the North Carolina real estate market:  
Mortgage affordability: Buyers have been able to secure historically low rates for the past few years, but since the national election in November, the rates have increased and we may see more increases throughout 2017. Since income hasn't increased in tandem, this leaves homeowners making slightly higher monthly payments than they did last summer.
Lower inventory: Since current homeowners have lower fixed rates, it could be less appealing to sell a home and refinance or take on a new mortgage. This will potentially lead to fewer houses listed on the market, which will in turn make home buying a little more challenging. Working with a Flat Fee Realty NC agent is very beneficial for buyers who need guidance and access to more properties that could otherwise go unnoticed.
Housing appreciation. According to Zillow, home values did increase by 6.8% in 2016, and they're projected to rise 4.6% in 2017. So, with increased home value, buyers will be faced with borrowing a little more and at slightly higher rates. Again, our agents will help navigate the shifting market and give homeowners and potential buyers peace of mind in 2017.
Although things may look uncertain for the Carolina housing market this year, there's no need to worry if our Triangle, Lake Norman and Wilmington residents are working with our local teams at Flat Fee Realty. Despite the increases, we'll be here to guide our homeowners and buyers throughout the process, ensuring they are aware of all current market trends. Contact our regional office in Morrisville NC today to see how we can help find an affordable home at the right price.  
**

Photo: Flat Fee Realty NC
This real estate blog post on mortgage rates and home buying and selling in North Carolina is brought to you by the team at Flat Fee Realty LLC, and is intended for informational purposes only.
Check out our new locations in Wilmington and Lake Norman/ Charlotte
Find us on Instagram!
The Future of Real Estate!
Flat Fee Realty
Triangle: 919 342 5230 
Lake Norman/ Charlotte: 704 659 3560
Wilmington: 910 225 7721