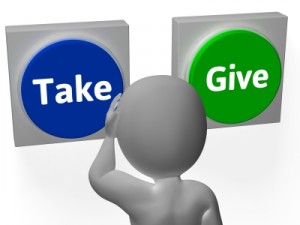 Buying and selling real estate can be a painstaking, confusing process where the potential for error is high for novices and experienced individuals alike. Unfortunately, even the most innocent misstep can end up costing thousands of dollars. The art of negotiation is an important one to master, even if North Carolina buyer and sellers have a real estate agent as their advocate.

Below, the experienced agents at Flat Fee Realty share the most common negotiation mistakes and how to avoid them:
Misunderstanding purpose and situation: Everyone negotiates differently, but an important part of any successful strategy is gathering as much information as possible. Personality, occupation, experience, and background are all factors in understanding a buyer or seller, and crafting a deal they can't refuse.

Focusing too much on price: There are other crucial elements in a real estate deal besides the purchase price, and ignoring these can cause last minute delays. Don't make assumptions about fixtures, financing, or closing costs, and make sure every detail is spelled out it any written agreement.

Being difficult and bad-mannered: Many people forget that there is real value in being nice. Residential real estate transactions are inherently emotional, so avoid hostile tactics like bullying, non-essential deadlines, and being heavy-handed.

Letting little things become deal breakers: With so much money on the line, it is surprisingly easy for both buyers and sellers to fixate on things that in the end aren't really that important. Don't let a deal fall apart over curtains or minor repairs.

Making it personal: At the end of the day, a home sale is just business. When things start to get emotional, buyers and sellers should take a step back, detach, and relax. Keeping in mind the big picture and ultimate goal of home ownership or sale will help smooth over any rough patches.

Well-honed negotiation skills are the essential tools of any successful real estate agent, and they contribute significantly to positive outcomes for both buyers and sellers. Luckily, the experienced agents at Flat Fee Realty are prepared to help clients execute the best possible deal. Contact us today to find out how we can quickly and strategically get buyers and sellers from making an offer to closing a deal!
**
This post on selling and buying a home in the Triangle is brought to you by the team at Flat Fee Realty and is intended for informational purposes only.
Flat Fee Realty 
919 342 5230 
Photo: Stuart Miles, Freedigitalphotos.net