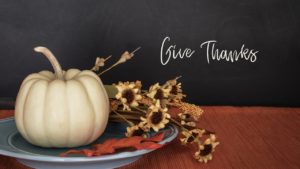 It's Thanksgiving! And Flat Fee Realty NC is expanding. We are grateful because we are growing not only in the Triangle NC, but in coastal Wilmington and Lake Norman as well. Regardless of where we have growing presence, we are committed to our buyers and sellers! It is important to share that many first time home buyers and sellers think that all real estate agents are about the same, with similar qualities and duties. Yet there is a difference between our FFR agents and others across the Tar Heel State. Our top goal is the client's best interest.
Now, how do buyers and sellers in the Triangle find and choose the right agent? We only ask potential clients to do a little homework. Our real estate experts at Flat Fee Realty know just what to look for and we want to share the most important factors to consider when choosing an agent.
Flat Fee Realty NC agents offer three big differences in the North Carolina regions we serve:
Open Communication: Agents are required by law to have a client's best interests in mind, and to put them first. Every agent who values open communication is sure to embrace this important principle; our team clearly and fully explains pricing, strategies, and market trends. Flat Fee Realty agents are always upfront with any hurdles or challenges that may arise. Also, since buyers and sellers will be working closely with our agents, it's best to have an established relationship built on trust formed through open communication.
Key regions Flat Fee Realty NC covers: Buyers and sellers interested in residential real estate likely won't find much value in an agent who does not know residential markets. The internet has also given our agents more access to larger territories, and we have the valuable knowledge of neighborhoods and popular areas that our potential clients want and need.
Quality references: Our team offers client testimonials and other references available for review. Buyers and sellers should take advantage of our references when possible because no one can attest to an agent's quality as well as a previous client. Be sure to ask specific questions when conversing with references so they will provide adequate details.
It might take some patience, but the best real estate agent is in the Flat Fee Realty NC team. Call and meet us to ensure a great fit. Want more about us? Click Flat Fee Realty today!
**
This real estate blog post on selling and buying a home in North Carolina is brought to you by the team at Flat Fee Realty LLC and is intended for informational purposes only.
Look for our new locations in Wilmington and Lake Norman/ Charlotte
Find us on Instagram!
The Future of Real Estate!
Flat Fee Realty
Triangle: 919 342 5230 
Lake Norman/ Charlotte: 704 659 3560
Wilmington: 910 225 7721