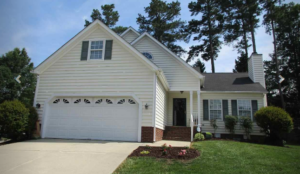 Selling or buying a home is a time-consuming process. And involving a good experienced realtor can make the difference. Most buyers and sellers have plenty to do beyond the sale and finding the right team to work with is critical. Flat Fee Realty in the Triangle, Wilmington, and Lake Norman is a valuable partner for many homeowners and home seekers in the Tar Heel State. While the Flat Fee opportunity might be considered a little unconventional, it is a safe, cost effective, and simple way to sell a home in North Carolina.
Our professional team of local agents present three misconceptions about flat fee listings and how we market and sell homes:
Buyer's agents won't show our homes: Most flat fee listings do in fact offer commission to the buyer's agent. The amount of commission to be gained from a sale should have no effect on what houses an agent shows to clients. The buyer's representation agreement or the offer to purchase will typically include how commission is paid to the partnering agent.
Flat Fee Realty is almost the same as a (FSBO) For Sale by Owner: When a house is being sold by the owner, every aspect of the process is up to the owner/seller: marketing, pricing, closing, negotiations, and legalities. Flat Fee Realty manages many of these services on behalf of the client.
MLS is Crucial: Real estate has changed with the evolution of technology. While a multiple listing service (MLS) is important and still used, it is not the only tool that Flat Fee Realty Agents use. In many cases, it still can be the first place that our agents go to look for reviewing homes for clients. However, sites like Facebook, Pinterest, Zillow, Trulia, and more are also assessed and used to showcase homes.
Our local Flat Fee Realty listings offer great benefits, including great money savings, to both home buyers and home sellers. If readying a home for sale in North Carolina, it is important to consider a flat fee listing. Please contact us today to find out more about what we can do for you! At Flat Fee Realty, we offer everything that a seller would need and we do it with our clients in mind. We are the Future of Rael Estate in the Triangle, Wilmington and Lake Norman.

Yes! The home in the picture is for sale in Cary!

**
This post on selling and buying a home in North Carolina is brought to you by the team at Flat Fee Realty LLC and is intended for informational purposes only.
Look for our new locations in Wilmington and Lake Norman/ Charlotte
Find us on Instagram!
The Future of Real Estate!
Flat Fee Realty
Triangle: 919 342 5230 
Lake Norman/ Charlotte: 704 659 3560
Wilmington: 910 225 7721