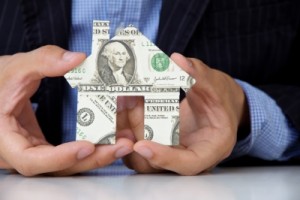 The real estate market in the Raleigh and Triangle area is red hot, and one of the strongest in the U.S. at the moment. Flat Fee Realty has noticed that many area home buyers must now compete for a shortage of existing houses. And many of these homes are being sold well above asking price. A lot of offers are simply not being accepted and are rejected for more money. Savvy buyers who don't want to compete against others looking for houses often can turn to new construction.
Flat Fee Realty presents the top four reasons why some Triangle home are considering purchasing new homes instead of existing properties:
Home warranties: The warranties that come with a new home cover all major appliances such as the structure, HVAC system, plumbing and more. In an existing Triangle home, there may be costly issues that may need to be addressed, such as updating the roof or replacing the HVAC system.
Saving money: There are many ways that new homes can save money; most new houses are more energy efficient than existing ones in the Triangle. Energy efficiency can save a lot of money on utility bills.
Brand new: The ability to design a home from the foundation up ensures that it is exactly the way the home buyer wants it to be. Everything is planned into the new construction meaning there are no surprises.
Innovation and technology: Homes in the Triangle and Raleigh proper are indeed much more efficient that those built in the late 1990's and older. New homes often have the best features that all Raleigh home buyers are looking for, like nine foot ceilings, open floor plans, and a great use of space. New homes being built in the region are up to date in many ways.  
Readers of this blog post, who want to view all of the communities in the Triangle area including new construction, can contact our team at Flat Fee Realty today to get information on new construction communities in the Triangle. 
**
This post on selling and buying a home in the Triangle is brought to you by the team at Flat Fee Realty and is intended for informational purposes only.

Photo: Ponsulak, Freedigitalphotos

The Future of Real Estate!
Flat Fee Realty
919 342 5230