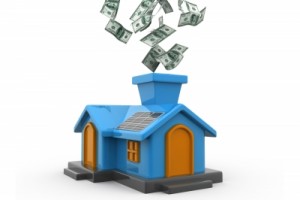 As we rapidly approach the spring season of buying and renting homes in the Triangle, it is important for both potential buyers and renters to be educated on benefits. There are a various factors to consider when the decision is made. Thankfully for Triangle residents, the real estate experts at Flat Fee Realty have taken the time to compile a decision making guide for the spring 2016 season.
Here are the five most important aspects of decision making when choosing renting or buying:
Tax benefits: It is well documented that there are significant tax breaks that come with buying a house; stability is important when living and investing in the Triangle area.
Home equity: The question of equity is an important one. Every month of rent is yet another 30 days of paying the landlord.
Assessing the future: If one will likely be moving away from the Triangle in the next year, renting is probably a good choice. Individuals who plan on living in the Triangle for a longer term need to consider buying property.
Home ownership as a goal: A recent survey found that 94% of renters strongly desire to own a home in the future. It makes sense that, in 2016, this could be the right year.
Maintenance: One of the important aspects of renting is the challenge of getting repairs and updates done to the home. It is usually up to management to react and improve a situation, and often it is handled to the benefit of the owner, not the renter. Buying a home ensures that the right decisions are always made for the benefit of the owner.
Now, who is ready to start shopping for a Triangle home?
Contact us at Flat Fee Realty for more information about the Triangle home market and how Flat Fee Realty can best help throughout the home buying process. Call us today at 888-649-9488 or visit our website for more information about home buying in the Triangle.
**
This post on selling and buying a home in the Triangle is brought to you by the team at Flat Fee Realty and is intended for informational purposes only. Call us with all your home buying questions.
The Future of Real Estate!
Flat Fee Realty
919 342 5230
Photo: ddpavumba, freedigitalphotos.net