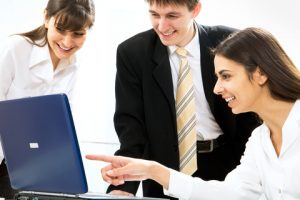 Listing a home in the Triangle, especially after living in it for years, can be an emotional time filled with questions and  memories. Many people across Raleigh now find themselves in an empty nest. What to do?  At Flat Fee Realty, we understand home sellers are investing quite a bit of themselves into selling their Triangle home.
The good news is that the Triangle real estate market is very active. Many people are ready to sell, especially in this seller's market. This is great news, but managing those memories and emotions are very important. Clear thinking, coupled with the advice of one of our experienced Flat Fee Realty agents will minimize expensive mistakes. Across the country, many sellers will make an average of up to three costly mistakes each and every transaction.  
Flat Fee Realty advises against making these four big mistakes when selling a Triangle home:  
Having a cluttered or completely empty house: Clutter removes space and offers a poor first impression. Clear all counter space, throw out the magazines, and declutter the closets. On the other hand, a totally empty house makes it hard to envision imagine living there; consider home staging in that case.
Using inferior, blurry, or impromptu cell phone photos: Because most Triangle home buyers start their home search online, a home should make that "oh wow!" first impression online. Flat Fee Realty will help sellers to frame the interior and exterior in the most appealing manner.
Not disclosing important information: Triangle home buyers will usually discover any issues with the house, and use anything negative for bargaining position. Disclosing everything up front about every problem is the best approach.
Not planning the closing date: The difference of one day can make a difference in taxes paid. Check with us and our team for the best closing date.
Selling a house in the Triangle is simple but it is never easy. And, at times, it can be stressful. After all, home buying and home selling are usually the largest transactions Triangle residents will ever undertake. Flat Fee Realty can help minimize mistakes when selling a local home. If you live in Raleigh, Cary, Morrisville, and Apex and beyond, call the professionals; contact the Flat Fee Realty team today! We make the difference!
We are the future of real estate in Raleigh and the Triangle.
**
This post on selling and buying a home in the Triangle is brought to you by the team at Flat Fee Realty and is intended for informational purposes only.
The Future of Real Estate!
Flat Fee Realty
919 342 5230
Photo: dreamstime, 18817936