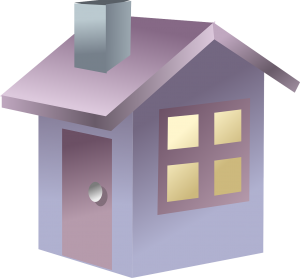 The Triangle housing market has seen great growth and continued success in 2016. For instance, the average median-priced Raleigh home, which is about $150,000 value, will sell in less than 30 days. This truly indicates that Raleigh and the Triangle are seller's market; this is also good for Raleigh home buyers who are looking to purchase their first home, or looking to sell their current home and purchase another.
For the Triangle home buyers, September and October are definitely the time to take the next step and purchase a new home.
The real estate experts at Flat Fee Realty suggest three very important reasons why the time is right to buy, and buy quickly before the end of 2016:  
Demand is high: Since the Triangle area has been nationally recognized as both a great place to live and a booming economy with excellent work opportunities, new home buyers are flocking to Morrisville, Cary, Apex, and other surrounding cities to start anew. This increase in demand will lessen the supply of homes available for purchase, so buyers should act fast if they want to secure a great deal on a home. It just takes a little homework and Flat Fee Realty.
Supply is low: Home sellers are taking advantage of this higher demand, and because of this fact, there are less homes on the market and shorter selling times. Sometimes, even same day listings will see buyers prepared to make offers with pre-approvals in hand. Along with this, since the demand is higher than the supply, homes are selling at listed prices or a little higher, making negotiations a little more challenging as we work on the client's behalf.
Mortgage rates are very good: Right now, mortgage and interest rates are extremely low, which enables Triangle home buyers to research the best rates and terms for their needs with better odds of approval. However, making a quick decision is important. Remember, after the election, rate increases can and often do happen.
These are just a few reasons why new home buyers should act now. The Triangle area is a nationally recognized location for opportunity and advancement. And we can find the dream home that will make the difference. We work for every client with both service and value combined. Contact our real estate agents at Flat Fee Realty to act now and get the best deals available!
**
This post on selling and buying a home in the Triangle is brought to you by the team at Flat Fee Realty and is intended for informational purposes only.
The Future of Real Estate!
Flat Fee Realty
919 342 5230
Photo: Pixabay, Cliker freevectorimages