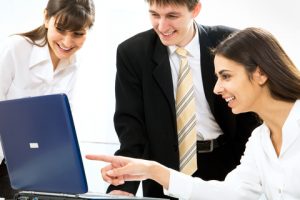 The Triangle real estate market is in its summer season of growth. The market in the Raleigh, Cary, and Apex area is seeing lower interest rates and an increase in home values. Overall this means more competition among buyers and sellers alike; and with more competition, buyers should be educated and not make decisions based on common real estate myths.
Our real estate professionals at Flat Fee Realty shed some light on three common real estate myths that are associated with buying a home in the Triangle:
Down payments are the only upfront cost:  Unfortunately, this is just one of several costs that come with buying a home. Between home inspections, repairs, closing costs, and realtor commissions, buyers will do well to be prepared for financial surprises. This isn't meant to scare potential buyers away. Proper planning and enlisting the help of a buyer's agent will benefit those who are unfamiliar with the overall process.
Excellent credit gets the deal: Although a great credit score wouldn't hurt, the reality is that most people are building credit for the first time or rebuilding after some mishaps. The housing market will not exclude those who have average or below average credit scores. Talking with a lender about your situation will show many options such as an ARM, an FHA or VA loan, or even a fixed-rate mortgage.
Lenders with the lowest interest rates are the best choice: When the Triangle market gets competitive, buyers tends to seek out lenders who offer the best interest rates. A few percentage points could mean the difference of several thousand dollars in mortgage interest over 30 years. However, the lender with the lowest rate might have poor reviews and client service. It is important to take the time to do research and find reputable lenders with a good history and background.
As 2016 heads more deeply into the 3rd Quarter, the Triangle housing market is sure to see some changes. Buyers and sellers must be prepared with the facts to ensure a smooth process and enjoyable buying experience. Contact our professional and friendly real estate agents at Flat Fee Realty to ensure you have the facts on your side!
**
Photo: dreamstime, 18817936
This post on selling and buying a home in the Triangle is brought to you by the team at Flat Fee Realty and is intended for informational purposes only.
The Future of Real Estate!
Flat Fee Realty
919 342 5230