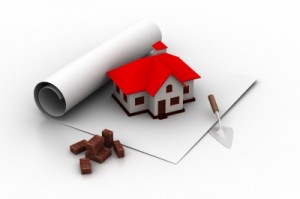 Now that the holidays have passed, many Triangle homeowners will look to spruce up their homes in anticipation of selling during the busiest season. While winter is traditionally a slow period for the real estate market, the arrival of spring tends to heat things up. Most homeowners want to sell their homes quickly and for top dollar, and while that's an admirable goal, the home really needs to be in tip top shape to accomplish it. Luckily, this usually doesn't mean a major renovation is necessary. In fact, it's often the little things that count the most.
Below, our real estate experts at Flat Fee Realty share the four important low-cost improvements homeowners can make for the highest return on investment come closing day.
Make an entrance: For a few years in a row, adding a new steel front door has topped the National Association of REALTORS Cost vs. Value report. Homeowners could recoup almost 100% of the cost of this improvement.

Add some power: According to the same report, installing a backup power generator brings back almost 70% of its cost, and is only trending upwards (perhaps because of the large-scale, unpredictable storms over the past several years). Here in North Carolina, this could be an excellent selling point.

Fix the fixtures: Although it's actually an easy replacement, old fixtures (such as brass or gold) are a turnoff for many buyers. Replace them with a more contemporary design and watch buyer's objections disappear.

Increase living space: Although this one is more of a a choice than a requirement, adding living space without increasing a home's footprint (such as finishing a basement, creating an attic bedroom, or a rear deck addition) brings average returns of 77% – 88%.
By the time most Triangle homeowners are ready to sell, they look around their homes and see multiple areas that could benefit from some improvement. However, it's important to look at the home through the eyes of a buyer. Homeowners should choose projects that appeal to the widest range of buyers, and avoid pet projects that will narrow the field.
Wondering what your home is worth, or whether pre-sale improvements are worth the expense? The experienced agents at Flat Fee Realty can help you look at the numbers. If you are considering selling or buying a home, give the agents at Flat Fee Realty a call today!
**
This post on selling and buying a home in the Triangle is brought to you by the team at Flat Fee Realty and is intended for informational purposes only. 

Flat Fee Realty 

919 342 5230

Photo: cuteimage, freedigitalphotos.net