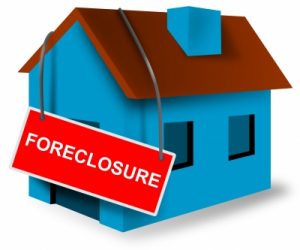 For many home buyers in the area, from Cary to Durham to Apex, the real estate market can be very intimidating and challenging. There are so many factors to consider like school districts, mortgage rates, relocation, and the overall investment of home buying in the Triangle.
Interestingly, there is also a growing number of bank-owned and foreclosed properties listed to sell "as-is" across the region. Usually the seller is either unable or unwilling to pay for repairs or deficiencies in the home and it goes for sale in this category. The good news is that this doesn't necessarily mean it is a deal-breaker or a "stay away from" for home buyers, especially here in the Triangle area. At Flat Fee Realty, our real estate experts are here to help buyers in Raleigh, NC and surrounding areas make these types of investments and to do it right.
The Triangle real estate experts at Flat Fee Realty suggest three areas of assessment when purchasing a property "as-is":
Consult local realtors in the know like Flat Fee Realty: Listing a home to sell with the "as-is" clause means that the home seller isn't obligated to pay for repairs. The home sellers are also not legally liable for any unfortunate events that may occur after the close. Since many sellers are financial institutions, these banks, credit unions, and loan offices may not be fully aware of the property's condition. It is very important to consult real estate experts like Flat Fee Realty for guidance during home buying process.
Use the Due Diligence Period. Although not mandatory, the due diligence period for home buyers is ideal for conducting home inspections. The buyer has the advantage here, as they can cancel the contract at any time before the home is closed. This is a good time to survey the neighborhood and have the property evaluated in order to ensure a wise investment.
Budget for Repairs. After inspections, all required repairs will be brought to the attention of the buyer. However, many Triangle home buyers are usually happy with their considered purchase since most repairs are relatively minor; regardless, plan to budget for maintenance when considering a home listed "as-is".

Home buying doesn't have to be a daunting process, and we have our local team of specialists here to help! Contact the Triangle's Real Estate Experts at Flat Fee Realty today and experience buying the perfect home.
**
This post on selling and buying a home in the Triangle is brought to you by the team at Flat Fee Realty and is intended for informational purposes only.
The Future of Real Estate!
Flat Fee Realty
919 342 5230