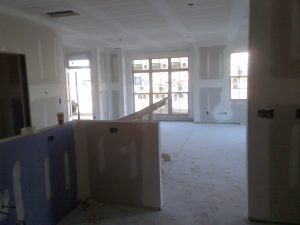 The Triangle and Raleigh real estate market is a very strong seller's market as we head into the summers months of 2016. The market seems to be improving in the seller's favor everyday due to lack of available homes for sale. Flat Fee Realty knows the challenges for first time home buyers as they look for a nice home in a new location. Many prospective home buyers are uncomfortable in any type of bidding situation and many just will wait for the climate to change. 
When purchasing a home here in the Triangle, there are many factors that must go into the decision to buy an existing home or build a new one.
When considering a newly built Triangle home or a pre-owned home, Flat Fee Realty offers four important factors to consider:  

Warranty: New homes will come with warranties that cover appliances, plumbing, heating and more. When purchasing a pre-owned home, buyers can negotiate a home warranty into the sales price of the home, but it may have a large fee and a high deductible and it might not cover as much as a new home warranty.
Home design: A great upside of purchasing an existing home is the ability to see how the previous homeowner laid out the home with furniture; Raleigh home buyers can even negotiate the furniture into the sale price of the home. With a newly built home in the Triangle, there are a lot of decisions to be made in reference to brand new construction, from flooring to windows.
Out of pocket costs: When purchasing a pre-owned home, there are probably less out of pocket costs associated with the purchase. In a newly built home, a local home builder will most likely require a big deposit down on the home for any add-ons that must be paid for before the build begins or just before closing. A pre-owned home will allow for more negotiation of fees into the closing costs.
Floor plan options: Newly built houses are typically the most up-to-date with trends consumers want in 2016, from energy efficiency to open floor plans.
In this hot Triangle and Raleigh real estate market, it can be challenging to make the right decisions. It might be a great time to sell a home, but how can anyone buy a new home? Call us with questions about the options of purchase here in the Triangle. We know the market well. Contact the team at Flat Fee Realty today for more information.
**
Photo: IMUSM
This post on selling and buying a home in the Triangle is brought to you by the team at Flat Fee Realty and is intended for informational purposes only.
The Future of Real Estate!
Flat Fee Realty
919 342 5230