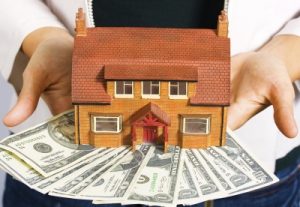 For new and first-time home buyers, there can be many surprises when it comes to the buying process and closing. There is always a volume of legal paperwork, home inspections, and multiple agents that need to be consulted; often the chance for unexpected problems and challenges can create stress and even delay. However, many issues that come up can be easily handled if Triangle home buyers are properly informed and prepared.
Our seasoned real estate experts at Flat Fee Realty in the Triangle offer three surprises that can be encountered at closing:  
Banks might not finance the entire purchase price: Banks generally require a home appraisal prior to closing to ensure that the loan is secured by property of equal (or greater) value. Occasionally, the appraisal may come back lower than the listing price, and banks may only agree to a mortgage for the appraisal value, leaving home buyers to come up with the difference. Since so many financial variables are included with home buying, such as down payments, insurance, and other closing costs, this may pose a problem for buyers who have planned for the original purchase price. If this occurs, buyers are encouraged to obtain a second opinion on the appraisal, as well as discuss additional options with the mortgage provider.
High risk insurance challenges: Previous claims on the home place it in the high risk category. All lenders require insurance before agreeing to a loan, so if the home is considered difficult to insure, closing may be delayed. Buyers in this situation can reconsider their purchase as well.
Sellers backing out: Sellers can and sometimes do change their mind before closing. Perhaps they received a better offer, or they don't want to make necessary repairs or modifications that have been requested. Flat Fee Realty will provide excellent counsel if this occurs, and help recover any monies lost by the buyer.
Although closing on a home may present some hurdles, Flat Fee Realty is always on the buyer's side. Contact us at Flat Fee Realty to get the best experience when buying a home in the Triangle!
**
This post on selling and buying a home in the Triangle is brought to you by the team at Flat Fee Realty and is intended for informational purposes only.
The Future of Real Estate!
Flat Fee Realty
919 342 5230
Terry@FlatFeeNC.com
Photo: Stuart Miles, Free Digital Photos