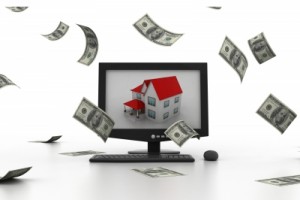 Almost everyone in the Triangle has a social media account on one of the top platforms like Google +, Twitter, and Facebook. Whether it's used to keep up with distant family members, track ideas, find inspiration, or even find some childhood friends; social media is everywhere. And it is truly a positive aspect of our lives when used responsibly. These platforms can actually be serious tools for buying and selling homes. It is critical to get advice and guidance from our knowledgeable team of real estate professionals.
Take a look at the list below to find out how our agents at Flat Fee Realty share their ideas for successful home buying and selling:
Lay the foundation for the sale: There are some things you can do on your own to create social media pages for the Flat Fee listing, including professional pictures, a description, and maybe even a short video or virtual tour. Research and use hash tags in order to track buyers potentially relocating or looking for a property in the area.

Focus on friends: Don't have thousands of friends, followers, or connections? Don't worry. Take advantage of social media's reach by sharing our Flat Fee Realty listing and asking friends to like and share with their friends too. This immediately expands the reach of a listing, without the stress and regret of indiscriminately adding random contacts.

Engage with followers: Hopefully, potential buyers will be "liking" the listing and commenting in just a day or two. Check the page every day in order to comment back, share more info, or answer any potential questions.

Don't overshare: It might be tempting to vent about being ready to move out of the neighborhood, or asking for advice on negotiations, but resist the urge until checking with your Flat Fee Realty agent. Never risk giving away sensitive information that buyers could use to lower the sales price or gain other concessions. Once a house is under contract, you can delete the accounts.

New developments in the real estate market are happening all the time, and using social media to buy and sell homes is a tool many people use. Social media is a great way to expand the reach of your listing, create buzz about the home, and ultimately lead to a sale. Just make sure you work with your agent when you are contacted.
Social media can be an excellent sales tool, but it can't work miracles and it does require a strategy. The Flat Fee Realty Team can help Triangle buyers and sellers focus their efforts for the maximum reward.
Contact us today to find out the best and most up-to-date strategies for buying and selling!
**
This post on selling and buying a home in the Triangle is brought to you by the team at Flat Fee Realty and is intended for informational purposes only.
Flat Fee Realty 
919 342 5230 
Photo: ddpavumba, Freedigitalphotos.net