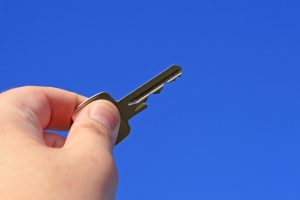 Buying or selling a Triangle home can be hectic, but finding an experienced and successful real estate agent can alleviate any additional stress! The team at Flat Fee Realty possesses local, regional, and state   housing market knowledge that can help empower both home buyers and sellers to make the right choices at the right time for the best deal.
With so many options in the Raleigh area marketplace, it can be overwhelming to decide the right partnering and opportunity.
Flat Fee Realty offers three considerations to look out for when choosing a Triangle real estate agent:
Ask friends and neighbors for referrals: If a family or friend has recently sold or purchased a Triangle home, ask about their experience. Many of our Flat Fee Realty clients will likely be happy to share their experience and give some advice. Part of finding a great real estate agent is doing a bit of research, so utilizing referrals from trustworthy sources is a good way to start.
Check for licensing: Our agents at Flat Fee Realty are licensed and often hold certifications in specialized training. Realtors licensed by the state are simple to research. Also, specific certifications may hint toward expertise and fit.
Be ready to ask the important questions: After researching agents it's best to have plenty of questions prepared for each of them to answer. Ask about current listings, market trends, and what recent homes have been listed and their selling price. This will allow buyers and sellers the opportunity so assess both commitment and experience. Flat Fee Realty agents who are chosen will be important to the transaction and will provide all the information necessary to make this important decision with all the facts.
The Triangle and Raleigh housing market is a great one and we want our clients to know what is best for them at all times. We are eager to help guide everyone through the process. Buying and selling in this hot market is what we do best!
Contact us at Flat Fee Realty today to see your home buying and selling options in the Triangle area!
**

This post on selling and buying a home in the Triangle is brought to you by the team at Flat Fee Realty and is intended for informational purposes only.
The Future of Real Estate!
Flat Fee Realty
919 342 5230
Photo: meditations, pixabay