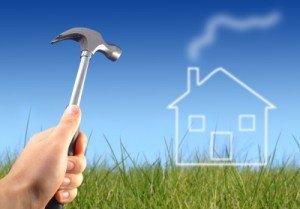 In today's Triangle marketplace, due to changes in the Standard Offer to Purchase and Contract, many homes across the region are listed for sale in as-is condition. In this situation, the home seller is not required to make any repairs, and it is the buyer's job to determine whether to proceed with the purchase. However, purchasing a home in as-is condition is something that many buyers (especially first-timers) misunderstand.
To help buyers separate fact from fiction, the agents at Flat Fee Realty offer these four very important points for consideration:
Listing a home "as-is" benefits the seller: By listing a home in as-is condition, the seller is expressing an unwillingness to make repairs. Maybe the owner can't afford it, or maybe it is the challenge of the back and forth of repair negotiations. Whatever the reason, the seller is released of responsibility (and in most cases, liability) for the condition of the home.

Determine risk tolerance: Buyers of as-is homes are often attracted to the comparatively low price as compared to a home in perfect condition. Buying any home is costly, and contains some element of risk, but buyers need to be sure that they understand the risks and are able and willing to make necessary repairs (sometimes immediately).

Use the due diligence period wisely: Today, when purchasing a home, what people see is what they get. Buyers will generally receive a property with no guarantee that is free from problems. The importance of using the due diligence period to obtain professional inspections cannot be overstated. However, even the most experience inspectors will not uncover every single problem.

Have a plan for repairs: If buyers have neither the cash nor the skills to make almost any type of repair, they may want to avoid an as-is home, and seek a property where repairs by the seller can be negotiated. If a buyer has carefully analyzed the seller's disclosures and inspection reports, researched repair costs, and determined the home is a fit; it creates a solid plan for repairs (placing a priority on anything unsafe, and a lower priority on cosmetic issues).
Working with an experienced local real estate agents like the professionals at Flat Fee Realty provides home buyers with unbiased, valuable information regarding the risks and benefits of all properties they might consider. By carefully taking into account financial concerns, and risk tolerance, buyers can determine whether the deal offered by seller with an as-is property is worth a closer look
Real estate transactions can be fraught with minefields for both buyers and sellers. Need help navigating the process? Flat Fee Realty can help! Contact us today to get straightforward, to-the-point information on buying or selling.
**
This post on selling and buying a home in the Triangle is brought to you by the team at Flat Fee Realty and is intended for informational purposes only.
Flat Fee Realty 
919 342 5230 
Photo: fantasista, Freedigitalphotos.net