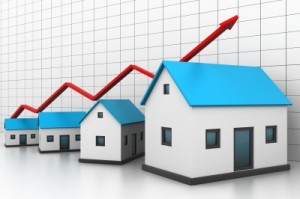 The Triangle area is a hotbed for education here in North Carolina. With top-ranked public and private institutions, teaching hospitals, and world-class research centers, there's no better place to live if education is a priority in a move or relocation. It's not just post-secondary schools that get top billing in the Triangle; the local school districts are highly rated as well. Consider that four of the top 10 public high schools in North Carolina are in the Wake County School System, according to US News and World Report rankings.
How much do schools affect home prices? Let's take a look at these statistics researched by Flat Fee Realty:
In a recent survey by Realtor.com, 91% of prospective homebuyers said that school district boundaries were an important part of their home search. 
That same survey found that over half of buyers are willing to boost their budgets for top quality schools, paying 6-30% more for a home within the boundaries of their desired school. 
Another recent study found that homes in areas with the best schools command about $50.00 more per square foot than homes in average districts.
Based on this information, buyers and sellers are correct in thinking that being in the right district can give their sales price or budgets a bump. But what is the "right" district? While a client's first instinct might be to simply ask their real estate agent, they might not get the information they're looking for. Many agents deflect questions about school quality to avoid ending up on the wrong side of the Fair Housing Act (this could be construed as steering). Instead, they point buyers and sellers to independent resources such as these:
For public schools, visit the National Center for Education Statistics, or the official site for NC Public Schools. 
For public, private, and independent schools, org has a lot of information. It also includes consumer reviews.
When buying or selling a home, everyone knows that location is paramount. And a significant part of this is the local school quality, even for buyers and sellers who do not have children.
Need help assessing the market value of your home? Give us a call! 
** 
This post on selling and buying a home in the Triangle is brought to you by the team at Flat Fee Realty and is intended for informational purposes only. 
Flat Fee Realty 
919 342 5230
Photo: ddpavumba, Freedigitalphotos.net