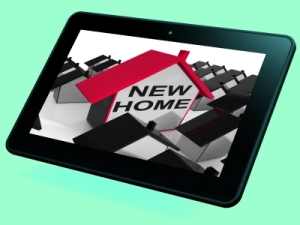 According to the 2013 National Association of Realtors® Profile of Home Buyers and Sellers, 92% of respondents used the Internet to support the buying and selling process. Over 90% of those individuals also retained the important services of a real estate agent. Real estate agents provide an irreplaceable and invaluable service, but even the best agent simply can't be with each buyer or seller 24/7.
Flat Fee Realty wants buyers and sellers to be confident in every decision they make.
When researching the North Carolina real estate market, try one of the following three apps guaranteed to enhance your buying or selling experience:

Check out any house, anytime, anywhere: Useful for both buyers and sellers, Homesnap (for Apple and Android) lets users take a photo of any home and get basic details about the property. It also estimates a range for which the property will most likely sell, suggests similar listings, and shows recent nearby sales. For potential investors, Homesnap even scores the property on its potential to produce cash flow.
Get the latest information on any neighborhood: AroundMe lets users (of both Apple and Android devices) in on many neighborhood features that they wouldn't typically find in an MLS listing. It searches for amenities of all kinds like parks, hospitals, coffee shops, banks, movie theaters, and more. Buyers can use the app to find out if an unfamiliar neighborhood might meet their needs, while sellers can boost the desirability of their listing by drawing attention to local businesses and amenities.

Brush up on your real estate vocabulary: If a seller chooses our Flat Fee Marketing Plan (as opposed to our full-service listing package), they'll be shouldering some of the listing responsibility themselves. Download the Dictionary of Real Estate Terms to stay in the know and level the playing field with experienced buyers and agents. This particular app is for Apple devices only, but similar versions exist for Android.
The Internet can be a great resource for buyers and sellers to stay connected to their local real estate market. However, the sheer amount of data available can trigger an information overload, adding uncertainty to a process that already has its share of confusion. Have questions about buying or selling? Give Flat Fee Realty a call and let us help you get started.

**

This post on selling and buying a home in the Triangle is brought to you by the team at Flat Fee Realty and is intended for informational purposes only.

The Future of Real Estate!

Flat Fee Realty

919 342 5230
Contact Us
Photo: Stuart Miles, freedigitalphotos.net