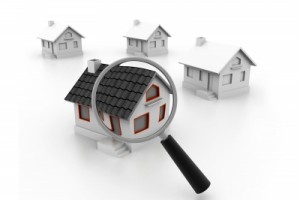 For many Triangle and Raleigh home buyers (especially first timers), viewing and comparing homes can be overwhelming. From separating wants from needs to holding out for the "perfect" home, most buyers experience some degree of frustration along the way. To complicate the process, some buyers have long and sometimes unrealistic lists of must-have features, causing them to miss out on otherwise great opportunities. The agents at Flat Fee Realty want to help home buyers in Raleigh, Cary, and the surrounding areas focus on what's important.

Our FFR team offers three important factors home buyers should disregard when looking for that dream house:
The seller's decor: It seems silly to disregard an otherwise great home due to the color of the walls or outdated light fixtures, but Flat Fee Realty agents see this happen all the time. Don't confuse the seller's taste in design with the suitability of the home itself. One homeowner's play room could be another's home office, so ignore easily changeable items and focus on more or less permanent features, like layout and room size.

Home warranties: In the competitive Triangle real estate market, some sellers offer incentives like home warranties to stand out from the crowd. While a warranty does offer some benefits and provide peace of mind, be careful to not give it more weight than it's worth. A warranty only covered specific systems in the home and provides for discounted repairs (often from approved service providers)—don't confuse it with insurance.

Square footage: Many buyers are unyielding when it comes to a specific amount of square footage. While this might be true in broad terms (most people wouldn't want to squeeze a family of five into a 1000 square foot home) focusing on a specific number could disqualify a number of suitable homes. A well-thought-out layout often makes a smaller home feel larger, while a poorly-designed home can mean wasted square footage (and dollars).
Touring homes can be a lot of fun for buyers, but also it can be very overwhelming. The one strategy Triangle buyers can apply is to make the process of searching for a home easier and more productive. Focus on what's important. Keeping non-negotiable needs at the top of the mind and remain flexible on everything else. This method will be key to a low-stress home buying experience.
Having trouble figuring out what's important? The buyers and sellers agents at Flat Fee Realty are here to help.
Contact an agent at Flat Fee Realty today!
**
This post on selling and buying a home in the Triangle is brought to you by the team at Flat Fee Realty and is intended for informational purposes only. 

Flat Fee Realty 

919 342 5230

Photo: hywards, Freedigitalphotos.net
This entry was posted in Selling and buying homes in the Triangle and tagged As-is homes, Buyers, Cary, Cary home sales,discount real estate, Flat Fee, For sale by owner, FSBO's, Holly Springs, Home buying, Home inspections, Home selling, Houses for sale in the Triangle, Morrisville, Multiple listing service,Posted in Selling and buying homes in the Triangle | Tagged Apex home sales, Raleigh, Real estate commissions, Realty,Sellers, Showings, The Future of Real Estate!, Triangle custom homes, Triangle home sales, Triangle real estate, Triangle schools. Bookmark the permalink.